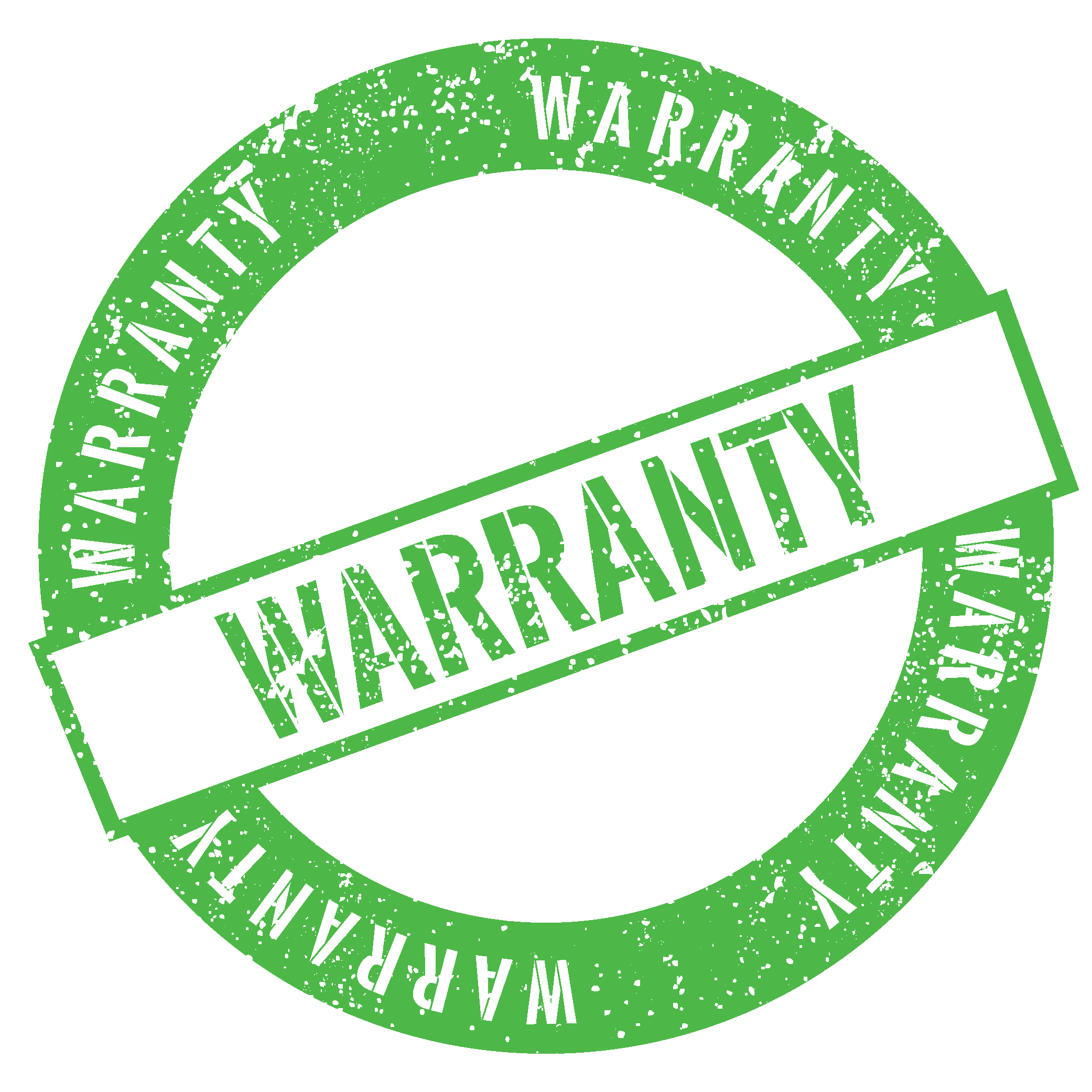 เงื่อนไขการรับประกัน

1. The Period of Warranty shall be effective after the date of issued Invoice as stated in the Purchasing Contract.
2. Parts shall be covered by Warranty for 45 days after the date of issued Invoice.
3. For all the products which are still in the warranty period and with less than 10,000 Baht price after applying discounts and
excluding Vat, the customer must only bring them to our office. If the customer prefers our technicians to go on-site service,
an additional service fee of 1,000 Baht will be charged (Vat excluded). This does not include spare parts which are not
in the warranty conditions.
4. Customers must keep Invoices or Receipts that contain purchasing date, product brand, model and serial number as
references for claiming Warranty.
5. During the period of Warranty, no transportation and inspection cost will be charged to customers whose locations are within
the distance of 70 kilometers from the Guarantor's head office.
6. Should the defected machines are situated further away from the Guarantor's head office, the Guarantor reserves the right
to charge extra transportation cost as per the Diesel price at the given moment from PTT as followed:

*12 baht / kilometer should the Diesel price at the moment is between 25-29.99 baht / liter
*14 baht / kilometer should the Diesel price at the moment is between 30-34.99 baht / liter
*16 baht / kilometer should the Diesel price at the moment is between 35-39.99 baht / liter
7. The Warranty shall not cover:

7.1 Damages caused by incorrect usage, repairs from unauthorized personnel or using consumable spare parts unapproved
by the Guarantor.
7.2 Inappropriate demonstration, maintenance, installation, adjustment or modification, mistakes or negligent resulting from
usage misunderstanding apart from proper instructions as indicated by the Guarantor or in the User Manual.
7.3 Damages caused by daily normal usage such as worn and torn blade assemblies, defected rubber seals, gears,
clutches blending jars ,light bulbs, brushes, heaters, warming gears, control buttons, Dust filter, Air filter, Carbon filter,
glasses, filters, floats, stones, adjusting bolts, lubrication oil catalyst substances etc. Including other consumable parts
such as power cords and outlets etc.
7.4 Damages caused by user or outsider's negligent such as spilling water on the machine etc.
7.5 Damages caused by anomalies from public utility systems such as low water pressure, blackout, or no water running
including wrong voltage in the power system etc.
7.6 Damages caused by acts of God, floods, windstorms, fires, or lightning, stains or pests.
7.7 Damages resulting from accidents, political conflicts or wars.
7.8 Scratches and other surface or exterior component damages caused by user's operation.
7.9 Defected machines resulting from lack of proper maintenances.
7.10 Machines received as gifts or free of charge.
7.11 Utensils unless involving manufacturing standard's issues
8. NTS Mart Co., Ltd. reserves the right to changethese terms and conditions at any time without prior